A solar hot water system is in fact, a solar energy system which makes use of solar energy efficiently to heat your domestic hot water. a solar electric system makes use of solar panels to collect solar energy.
Similarly, a solar hot water system uses panels to collect energy.
This unique hot water system contains a water-based fluid which carries the collected solar energy and makes a downward movement to reach your hot water tank.
The best part of a Solar Hot Water System is related to the fact that the water-based fluid they use doesn't mix with water but still, makes a perfect transfer of solar energy into your hot water supply.
This entire transfer process taking place in the system is carried out by a device called the heat exchanger.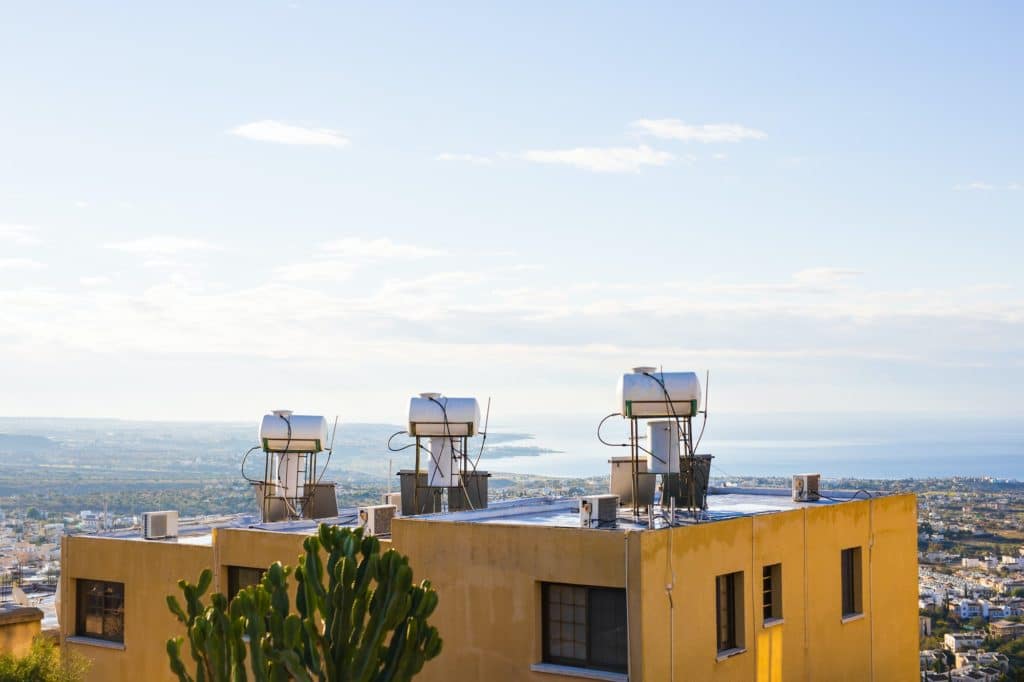 How Does a Solar Hot Water System Benefit you?
Though the system isn't directly responsible for reducing your water consumption, there are numerous benefits associated with the usage of a solar hot water system.
A Better Fight Against Climate Change:
Did you know that the amount of energy consumed for water heating is almost a whopping 17% of a typical house's energy use?
Many homes on the Gold Coast make use of natural gas or other forms of fossil fuels to heat water.
When you make a successful switch to solar hot water, the amount of carbon and other greenhouse gases emitted into the atmosphere reduces by a significant amount.
A Full-Proof Protection of Air Quality:
There is no scarcity of homes which use electricity to heat water for their usage.
In several countries, a major part of electric power comes from burning coal.
These have a negative impact on our environment and health.
But, the proliferation of these public health problems doesn't stand a chance in front of a solar hot water system.
So, switch to a solar heated system at the earliest.
Apart from the above-revealed benefits, a solar hot water system also increases your home value and adds to your monthly savings.
This unique eco-friendly hot water system helps the environment, as well as your savings.
Once you've decided to make the switch over to solar hot water then it's a simple matter of calculating the size of the solar system you will need in order to power your hot water unit.
To do this our solar hot water specialists will get an understanding of how much hot water capacity you require on a day-to-day basis which
Will in dictate the requirements of the solar hot water system being installed.
Once those key metrics have been established it's simply a matter of installing the system and enjoying the benefits of solar powered hot water during winter
Let the experts at SolaPlumb conduct a free on-site energy assessment at your home or business and provide you with the perfect solar solution – whether it is solar hot water, solar power (PV) or solar pool heating.
Call us today on (07) 5317 6216 we are here 24/7 for you.