When your hot water system goes, it's not something you can wait on. Cold showers are certainly not fun, no matter how hot it is outside. When solar isn't an option, you can turn to electric.
Hot water in Gold Coast homes works using gas, electric, or solar energy. Solar is an excellent choice, but there are times – due to shade, cost, or other factors – that solar is not the best choice for a home. SolaPlumb is the place you turn to for electric water heater installations. We do quality work with professional results, and our after-sales service is second to none. SolaPlumb are known for our down-to-earth, honest, and professional approach. We take our work seriously, whether it's a solar system maintenance visit or a full electric water heater installation. Gold Coast homeowners know that SolaPlumb is reliable, trustworthy, and willing to go the extra mile to make it right.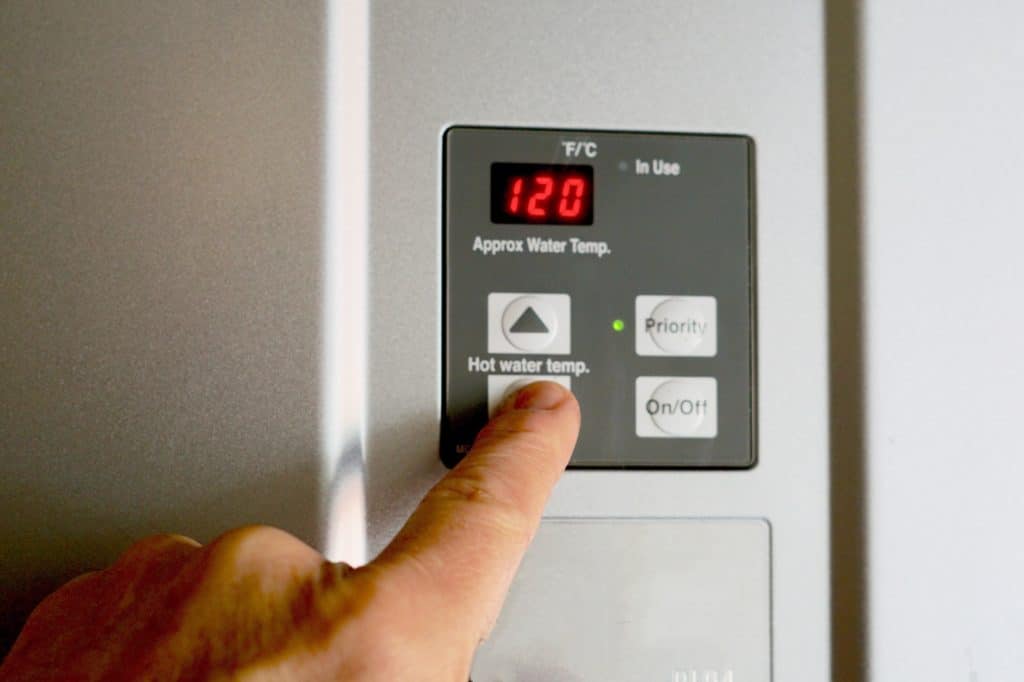 Maintenance for Your Electric Hot Water System on the Gold Coast
Most hot water systems do not require a lot of maintenance. Once you insulate the pipes – which is an important money-saving step – and set the temperature, there's very little you need to do on a regular basis. However, are best done by a plumber who is licensed and well-versed in electric hot water system maintenance.
A yearly visit to check the pressure valve, flush the tank, and inspect the unit is a good idea. This goes for every electric hot water system on the Gold Coast. You don't want to find a problem at 8am on a Saturday morning when you go to take a shower, and there's no hot water.
A maintenance visit by a licensed SolaPlumb plumber may seem like an "extra," but it's a worthwhile investment. In what is a costly appliance, and may end up saving you money in the long run as it ensures your system will run at peak efficiency. It's always better to find a problem while it's still fixable. Rather than finding out after your water heater is beyond repair.
The SolaPlumb Difference
As a family-owned company, we have invested our lives in our business. We have over twenty years of experience in the solar industry alone. SolaPlumb is proud to serve the entire northern rivers area as well as all the Gold Coast.
SolaPlumb offer reliable, fuss-free warranties, and a personal investment in the work that we do. Our technicians will always give you an honest opinion, even if it means repairing instead of replacing. We're not just out to make money – we're looking to do the right thing; and then invest in our customer base. We believe that the right thing is not always easy. We always listen to the needs of our customers. We'll go above and beyond to give an honest opinion and ensure your satisfaction.
For more information or to set up a free estimate for your water heater replacement, call us on 1300 GC SOLAR.